I am doing a lunch and learn session on wikis today, so slightly expanding the scope of my show-and-tell at yesterday's meeting. But mostly, just taking the time to cover the material at a less frantic pace, and allow for more discussion…
Why an open TRU Wiki?
I have been fortunate to be part of two Consejo Asesor processes for the Spanish-language Horizon Report. English language report here.
Advisory councils of various reports worked together to identify "metatrends" for the Report's 10th Anniversary. Among them:
"The world of work is increasingly global and increasingly collaborative."
"People expect to work, learn, socialize, and play whenever and wherever they want to."
Openness — concepts like open content, open data, and open resources, along with notions of transparency and easy access to data and information — is moving from a trend to a value for much of the world.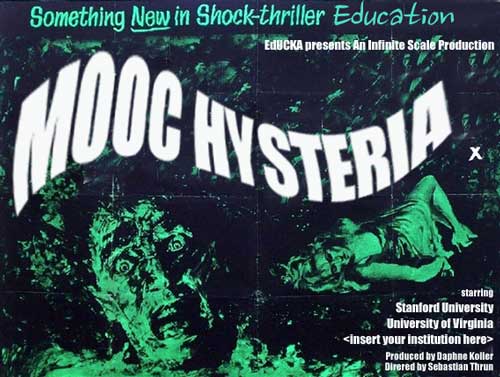 Public higher education is facing a sustained threat from economic, political, social and cultural shifts.
Part of that is a disruption that may be driven by developments in technology. (Or maybe not.) "Essentially, this is the Internet happening to education", says George Siemens.
I would add that it is impossible to overstate the importance of participation, perhaps best illustrated by this AP photo of Barack Obama from the summer of 2008.
The UBC Wiki:
The efficiencies in having our guides openly available and easily editable probably justifies investment in the wiki
Embed code, multiple context reuse:
Why is this my favorite project of all time?
fast, cheap, and out of control…
augments traditional literacy with new media literacy
results in genuinely useful public knowledge resources (perhaps the essence of open education resources)
students will respond to tasks that are authentic
Rather  than ask, "how is the web changing higher education?", let's think about how higher education can shape the web.